In the previous article, we have spoken about KCD's awareness on hygiene campaign as a part of immediate response to the new threats brought by COVID-19. Today we will have a look at how KCD is addressing issues of food and economic security during the pandemic.
It is well known that the virus has resulted in an economic crisis around the world. For Prek Chrey this issue has also become crucial. As many businesses closed, many people in the community have lost their jobs. Siv also mentions that, as many ethnic Vietnamese depend on foods that they bring from the market in Vietnam, closing the border has threatened their food and economic security. Therefore, people had to search for alternative ways of income generation and ensuring their food security. Read more "COVID-19 response: Part 2. Food and Economic Security." →
The year 2020 has brought new challenges to humanity. The COVID-19 pandemic has affected all the spheres of human lives. Even though the situation in Cambodia is relatively safe, the country has also suffered from the virus. It is especially visible in rural communities where people have limited opportunities for access to information and income generation. On 6th June we went to our target area in Prek Chrey commune to speak with KCD field staff and some beneficiaries to reflect on our activities related to response to COVID-19. Read more "COVID-19 response: Part 1. Hygiene and awareness." →
KCD are looking for who support to KCD staff in making role play to produce film relate to the topic "hygiene and sanitation as part of the information and training provided to reduce the risk of spread of COVID19" through online.
Please click the link below to get more information. Read more "Looking for Consultant" →
Due to the situation with COVID-19 in Cambodia and for safety reasons, from 23.03.2020 KCD has switched the office staff from Phnom Penh to work from home.
We have called all our Phnom Penh staff back from the field in order to avoid any kind of misunderstanding, canceled all the activities that require numbered participants and are now revising our strategies to respond to the situation.
We urge all our staff, beneficiaries, stakeholders and partners to stay safe and take measures to prevent the spread of infection.
We are deeply concerned about the spread of fake news about the virus in social networks, therefore, we have decided to take action to provide true information to everyone interested. Please find time to check and subscribe to our Facebook page to access the accurate information and latest updates about our work.
Keep Calm and Stay Safe!
KCD team.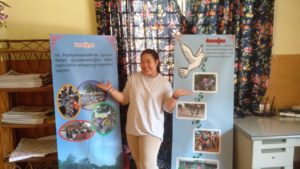 Today we are extremely happy to congratulate two KCD staff to be selected for participation in Bread for the World Development Volunteer Service South-North Program. Horng Kimmuoy – Child Rights Fascilitator and Meng Long – Community Development Project Assistant have successfully passed through the tough selection process and were granted an opportunity to spend 13 months volunteering in Germany at one of BfdW's partner NGOs. Read more "Big success for KCD staff" →
KC
D is happy to announce that on 29-31 January we will be offering our first Forum Theater training to NGOs from Phnom Penh, who are willing to learn about this methodology. To learn more about training course, click here.
Unfortunately, there are no more spots for training course in January. However, if your organization is interested in learning about Forum Theater and its' implementation as a tool of social change, we will be offering 3 more free workshops from February to March 2020. Trainings can be conducted in Phnom Penh or in province, depending on interest of the participants.
To register for workshop, please send an email to youth_kcd@hotmail.com, or fill in the contact form.
Hope to see you at the workshop soon!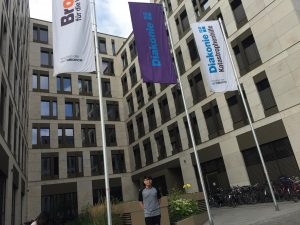 Experience exchange is becoming more and more important in contemporary NGO world. Sharing ideas and experiences, conducting study visits and work exchanges – all of these is a powerful tool for young professionals to increase and improve their capacities as well as for experienced specialists to share their knowledge and experience.
Today we are bringing you a remarkable example of KCD's young professional – Say Visal, a former Child Rights Project Officer, who is doing his experience exchange placement in Germany for already 4 months, being a part of the volunteer exchange program sponsored by Bread for the World.